Phil Glowatz is a creative qualitative market researcher with innovation, positioning, and marketing strategy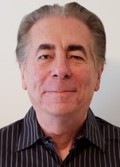 experience across many business sectors: Consumer Goods, Consumer Technology, Healthcare, Financial Services, Automotive, and Industrial Products. He is known for uncovering insights others miss, and for translating insights into powerful marketing strategies and communications. He also has 25+ years' experience as a copywriter and adds great value for clients in projects involving concept development and advertising/communications assessment.
Before starting his own consultancy, he was Vice-President/Creative Director at new products boutique EPI and Creative Group Head/Copywriter at Grey Advertising, New York.
He has provided qualitative research services – including focus groups, IDIs, ethnographies, shopper interviews (shop-alongs), and online focus groups and bulletin boards – to a wide range of clients, including Air Products & Chemicals, Best Buy, BIC, CenturyLink, Corning, Dental Assisting National Board (DANB), GE Capital, Godiva, Google, MasterCard, Pepsi, Perdue Farms, Procter & Gamble, Quest Diagnostics, Samsung, Sprint, Stone Mountain Handbags, and Wolters Kluwer Health.
Our Associates
Phil partners with senior marketing, marketing research, and creative talent on a project basis to provide you with what's needed to address your objectives.